Alpha Lacrosse is more than just a lacrosse company selling graphic T-shirts. Brian Bome, the CEO and lacrosse legend, elevated lacrosse players everywhere by enhancing the gear they use on the field and the clothing they wear off the field. From lacrosse sticks and heads designed by the top product specialist in the industry to an apparel line that captures the identity of lacrosse players and the lives they lead.
New Products, New Look
Not only did Alpha Lacrosse have an entirely new vision and direction for their brand, but they also were coming out a whole new line of gear and apparel that matched their new image. We decided to start from scratch and build them fresh brand guidelines and a holistic marketing strategy. Building them a badass website was step #1.
Our Vision Was:
Build a website that is easy-to-use and very obvious that it was made for lacrosse players
Make it unique, interactive, and dynamic
Showcase their new products and convert viewers into customers
Optimize for SEO and rank for top keywords
Here are three-page designs we created that we felt set Alpha Lacrosse apart from its competitors. Floating content and hero text that changes as you scroll gives the site depth and motion. The use of large images captivates the attention of viewers and the placement of products make this an effective E-commerce website, guiding customers down the sales funnel to purchase.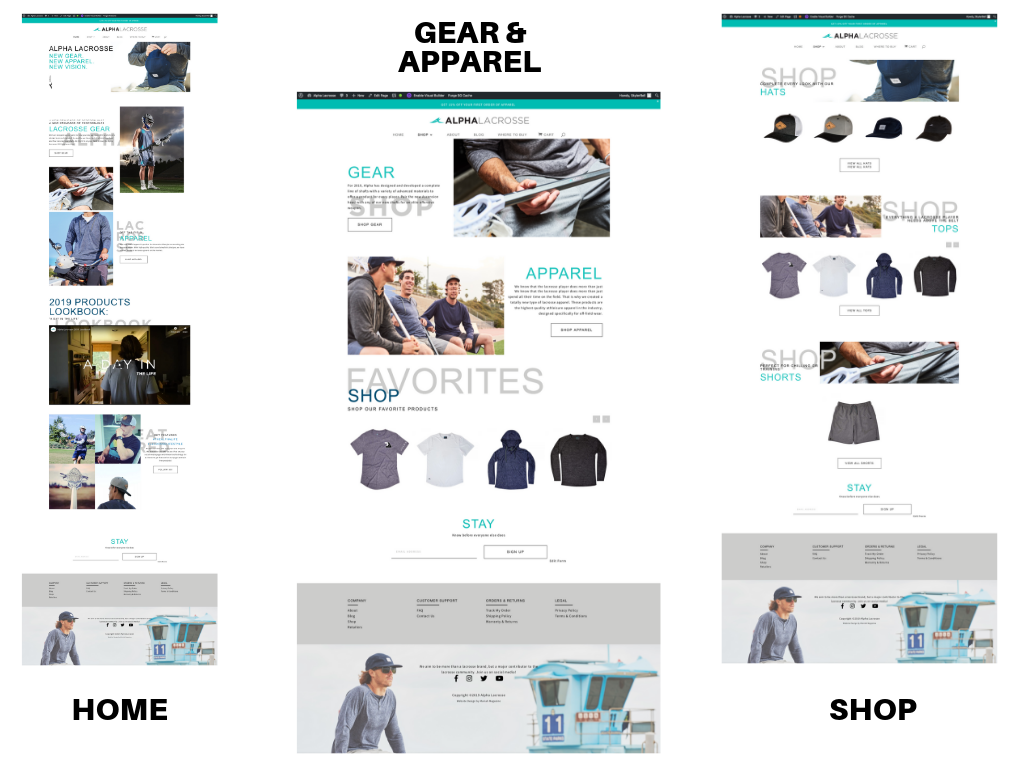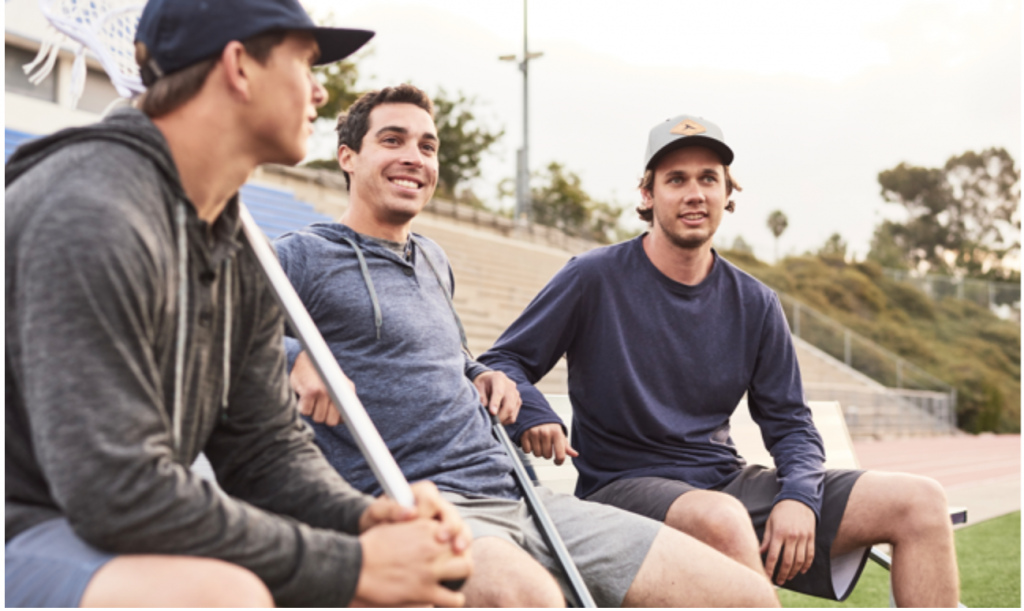 Ongoing Services, Consistent Results
After the website was built, we launched their brand and products using an omnichannel approach. We made sure that everyone in the west coast lacrosse community knew who Alpha Lacrosse was. Here are just a few of the services we have been providing them since the launch.
Email Marketing
Social Media Consulting
Blog Writing
Photography & Videography
SEO (Search Engine Optimization)
CRO (Conversion Rate Optimization)
Graphic Design
Analytics Reporting
Our strategies had immediate and long term success with immediate sales and large increases in traffic that would last for the next year. The blog content we created consistently yields targeted and purchase-ready viewers. Email marketing was tricky at first but once we separated their subscriber base by specific target markets, we saw conversions increase drastically.
Here are just a few results we had in the first year!

+295%
increase in traffic in the first year
$6,000
in just apparel sales in first 4 months
10.5k
Instramgram Followers
"Before Bell Digital came along, our brand was not clear and none of our marketing strategies were working. They helped us form our new brand and launch our new products. Bell Digital has always stuck with us and really made us feel like we were in the best hands possible. We are still continuing services with them to this day!"